ANALYTIKA® spol. s r.o.
ANALYTIKA®, spol. s r.o., limited liability company, is a private Czech company established in 1991. At present we are one of the major suppliers of quality control and assurance products for laboratories active on the Czech market. Despite that a major part of our produce, especially our customized products, are exported abroad. Our company operates a certified quality management system based on ČSN EN ISO 9001:2016 standard.
ANALYTIKA®, spol. s r.o. consists of a Reference Material Department, Radlik Testing Laboratory and a Commercial Department.
Quality Policy of ANALYTIKA®, spol. s r.o.
Quality policy of ANALYTIKA®, spol. s r.o. springs from our long-term strategy aimed at fixation of our position in the field of manufacture of calibration standard solutions, buffers, standards, matrix reference materials and PT samples and further expansion to foreign markets. We strive to implement our strategy above all by high-standard delivery of every order in compliance with all applicable legislative requirements and utilising the high professional standards of our staff. ANALYTIKA®, spol. s r.o. places great emphasis on fulfilment of requirements and desires of our customers. Customer orientation is the highest priority of each of our employees.
We want to deliver to our customers products and services reflecting sustained quality and reliability of our company.
Reference Material Department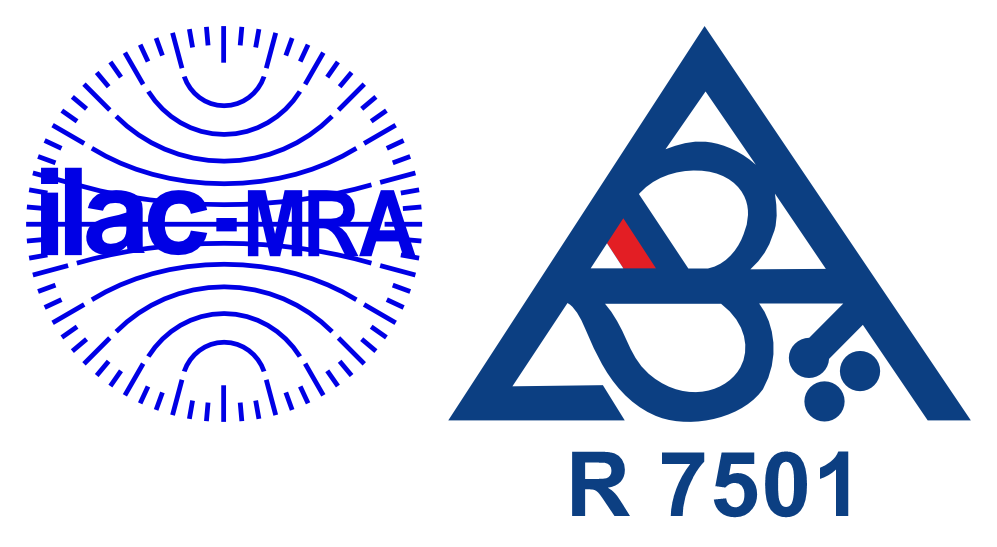 Our Reference Material Department includes the Radlik Production Centre and the business processes related to our own reference material production and distribution.
In 2015 our Reference Material Department became the first in the Czech Republic to obtain the Certificate of Accreditation for Reference Material Manufacturers pursuant to ČSN EN ISO/IEC 17025:2005 standard and TNI Instruction ISO 34:2013. The Certificate of Accreditation was issued by the Czech Accreditation Institute under no 586/2015 (Reference Material Manufacturer ID 1684) and applied to production of aqueous single- and multi-element calibration solutions and calibration solutions for pH and electric conductivity measurements.
V roce 2018 bylo Oddělení referenčních materiálů přeposouzeno Českým institutem pro akreditaci podle normy ČSN EN ISO 17034:2017: Všeobecné požadavky na kompetenci výrobců referenčních materiálů (Výrobce referenčních materiálů č. 7501). Osvědčení o akreditaci se vztahuje na výrobu referenčních materiálů a certifikovaných referenčních materiálů, vodných jednoprvkových a víceprvkových kalibračních roztoků (AAS, ICP,-OES, ICP-MS, IC, TIC, TOC, ...), kalibračních roztoků pro měření pH a elektrické konduktivity a pevných matricových materiálů (zemědělské půdy, kaly, sedimenty, rostlinné materiály).

Radlik Testing laboratory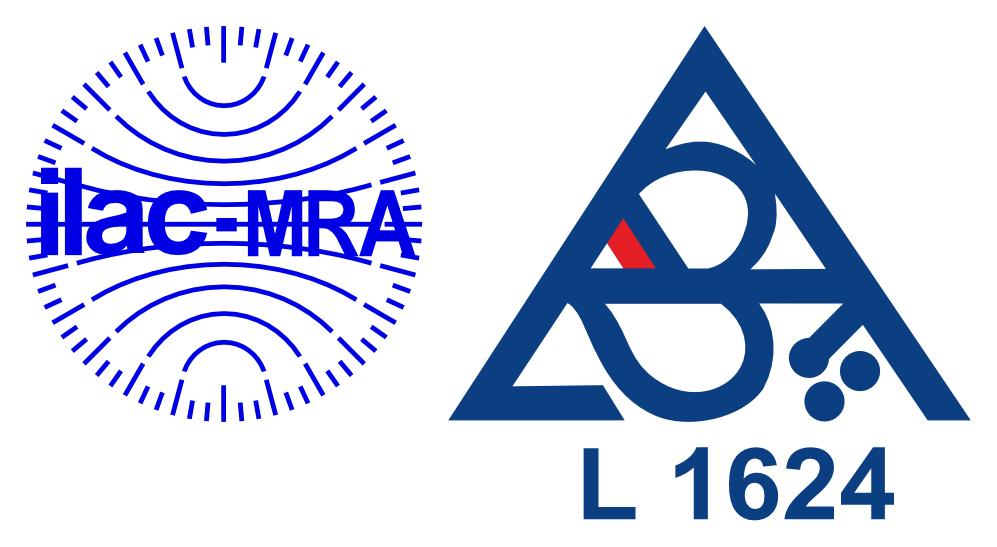 Our Radlik Testing Laboratory performs output checks of aqueous reference materials (CRM, RM) and output checks of input materials for their manufacture. In early 2012 our testing laboratory obtained the Certificate of Accreditation issued by the Czech Accreditation Institute pursuant to ČSN EN ISO/IEC 17025:2005 standard (Testing Laboratory ID L1624). In 2019 our Radlik Testing Laboratory was reassessed pursuant to ČSN EN ISO/IEC 17025:2018 standard: General Requirements for Competences of Testing and Calibration Laboratories. The certificate currently applies to specification of the nominal values of mass concentrations of analytes in aqueous calibration solutions using primary (weighing, measuring) and instrumental (AAS, ICP-OES) analytical methods, potentiometric specification of pH and specification of electric conductivity.
Our testing laboratory is equipped, inter alia, by atomic absorption and inductively coupled plasma optical emission spectrometers, and an ion chromatograph.
Sales Department
Our sales department is responsible for sale of reference materials (CRM, RM) of other manufacturers, chemicals for laboratory use, laboratory furniture, equipment and consumables, communication with customers and marketing.
The products sold include but are not limited to the following:
Certified reference materials of world´s leading manufacturers
Mineral acids and other reagents of high purity for trace analysis (ANALPURE®, ANALPURE®-ULTRA)
Reference materials and reagents for spectroscopic, electro-analytical and chromatographic methods
Proficiency testing samples for providers
labX modular laboratory furniture
Filtration fume hoods and cabinets for chemicals without an external flue made by the French manufacturer erlab® D.F.S.
Automatic and electronic pipettes Finnpipette™;, Finntip™ tips and accessories by Thermo Fisher Scientific
Pipette servicing and calibration
Our business partners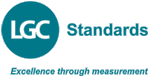 Company History
In 2021 the company ANALYTIKA®, spol. s r.o. will celebrate 30 years of existence. Manufacture and distribution of reference materials is one of our main fields of business. The intense quarter-of-century work and cooperation with leading European companies have equipped us with valuable experience and enabled our continuous active involvement in all events and evolutions in the field.
1991
Establishment of ANALYTIKA®, spol. s r.o.
Production of the first single-element calibration solution under commercial name ASTASOL™

1993
Manufacture and marketing of high-purity acids under ANALPURE™ trademark owned by ANALYTIKA®, spol. s r.o.

1994
Manufacture and distribution of calibration solutions ASTASOL™ approved by the Czech Metrology Institute (ČMI) under ref.: CMI 2/122/GO
ASTASOL™ calibration solutions are supplied with an accompanying Quality Certificate emphasizing direct links to SI units and other international standards.

1995
Marketing of a series of four matrix reference materials of natural agricultural soils (CRM 7001, 7002, 7003, 7004)
CMI Certificate No. 102/RM/0011999
Trademark registration ASTASOL®

2000
Marketing of calibration solutions for chromatography in vials CERTAN®
First attendance of a major international event (ANALYTICA 2000 Trade Fair in Munich, FRG)

2001
ANALYTIKA®, spol. s r.o. authorised by the Czech Metrology Institute for repeated production of certified reference materials ASTASOL® CZ9001-9200, certificate no. 017/CR/070

2002
Marketing of calibration solutions for electric conductivity measurement CONDUCTANAL™, buffer solutions for pH measurement pHanal™ and matrix "quality control materials" METRANAL™ (QCM)

2004
Commencement of manufacture of PT samples for proficiency test providers

2006
ANALYTIKA®, spol. s r.o. obtains the ISO 9001 management system certificateRegistration of trademarks METRANAL® (QCM) and ANALPURE® (ultra-pure mineral acids)
Marketing of matrix certified reference material of sewage sludge CZ 7006 (ČMI certificate no. 0217‑CM‑7006‑06)
2009
Marketing of matrix certified reference material of olive oil CZ 7007 (ČMI certificate no. 1014-CM-7007-09)

2012
Testing Laboratory receives Certificate of Accreditation pursuant to ČSN EN ISO/IEC 17025:2005

2015
Reference Material Department receives Certificate of Accreditation pursuant to ČSN EN ISO/IEC 17025:2005 and TNI Instruction ISO 34:2013

2017
Marketing of a series of two matrix certified reference materials of agricultural soils METRANAL®-CRM AN-ZP01 and AN-ZP02.

2018
ANALYTIKA®, spol. s r.o. Reference Material Department receives Certificate of Accreditation pursuant to ČSN EN ISO 17034:2017

2019
Testing Laboratory receives Certificate of Accreditation pursuant to ČSN EN ISO/IEC 17025:2018
Reconstruction of manufacturing spaces of the Reference Material Department and the Radlik Testing Laboratory

2020

Marketing of three matrix certified reference materials of sewage sludge METRANAL®-CRM AN-OK with certified levels of selected metals, organic pollutants and adsorbed organically bound halogens (AOX)
A new website, including an e-shop, has been launched